April showers bring May shows…and movies. Summer may be on the horizon, but it's time to pause your beach trip planning for a little bit of binge-watch planning because Netflix is pulling out all of the stops for their May releases. From Zac Efron's Ted Bundy film, Christina Applegate's new series, to Lucifer season 4 and Amy Phoeler's Wine Country, it's going to be very hard to choose between the sun and the couch. Check out the full list below!
May 1
Knock Down the House
Netflix Original Documentary. A look at four women involved with various political campaigns during the 2018 U.S. congressional election including Alexandria Ocasio-Cortez, Amy Vilela, Cori Bush, and Paula Jean Swearengin. Knock Down the House is described as a galvanic and inspiring look at the 2018 midterm elections that tipped the balance of power and is sure to make you feel like changing the world.
Chasing Liberty
Movie. Have you fallen in love with Mandy Moore on This Is Us or Matthew Goode on Downton Abbey and A Discovery of Witches? Well, now you can watch the two pair up for this oldie but goodie 2004 rom-com, which stars Moore as the President's 18-year-old daughter looking for just a little bit of freedom. After her father breaks a promise in Prague, Anna takes off with a handsome stranger to explore the world on her own terms.
Just Friends
Movie. Another oldie but a goodie, Just Friends teams up Ryan Reynolds, Amy Smart and Anna Faris in this holiday favorite, which find Chris Brander (Reynolds) coming face-to-face with his old high school crush (Smart) whom he was best friends with — a woman whose rejection of him turned him into a ferocious womanizer.
The Matrix Trilogy
Movie. The Matrix, The Matrix Reloaded and The Matrix Revolutions will all be making their way onto Netflix in May. Starring Keanu Reeves, the popular trilogy follows a group of heroes who fight a desperate war against machine overlords that have enslaved humanity in an extremely sophisticated virtual reality system.
Roswell, New Mexico: Season 1
Series. A reimagining of the 1999 series Roswell, Roswell, New Mexico centers on a biomedical researcher and daughter of undocumented immigrants who returns to her hometown and discovers a shocking truth about her high school crush, Max – he's an alien. As the two begin to reconnect and investigate his mysterious origins, they will face multiple obstacles including violent attacks, government cover-ups, and the politics of fear and hatred.
Other titles dropping on May 1
Angels & Demons
Austin Powers: International Man of Mystery
Austin Powers: The Spy Who Shagged Me
Casper
Code Geass: Lelouch of the Rebellion Part 1 & 2
The Da Vinci Code
The Dark Crystal
Dr. Seuss' The Cat in the Hat
Dumb and Dumber
Fear and Loathing in Las Vegas
Gosford Park
Gremlins
Hairspray (1988)
Harold & Kumar Escape from Guantanamo Bay
Her Only Choice
Hoosiers
Inside the Mind of a Serial Killer: Season 2
John & Yoko: Above Us Only Sky
The Matrix
The Matrix Reloaded
The Matrix Revolutions
Munafik 2
Revolutionary Road
Scarface
Scream
Snowpiercer
Taking Lives
To Rome With Love
Wedding Crashers
Who's Afraid of Virginia Woolf?
Zombieland
May 2
Colony: Season 3
Olympus Has Fallen
May 3
Extremely Wicked, Shockingly Evil and Vile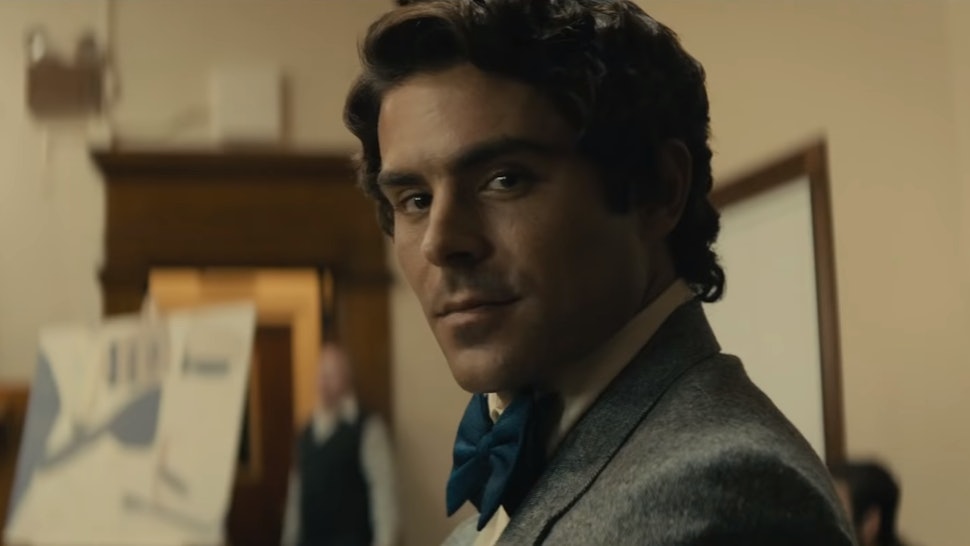 Netflix Original Movie. After getting rave reviews at Sundance, Netflix picked up the rights to Zac Efron's Ted Bundy thriller Extremely Wicked, Shockingly Evil and Vile. The film is told from the perspective of Bundy's girlfriend Liz Kloepfer (Lily Collins), who was with him for years, living in constant denial of the gruesome accusations before she eventually turned him in. It was only towards the end of his trial that Bundy began speaking in detail about the heinous and grizzly crimes he committed, shocking both Kloepfer and the world.
Dead to Me
Netflix Original Series. Starring Christina Applegate and Linda Cardellini, Dead to Me is a half-hour dark comedy following the powerful new friendship that blossoms between a tightly wound widow and a free spirit with a shocking secret.
Tuca & Bertie
Netflix Original Series. Brought to you by the brilliant team behind BoJack Horseman, Tiffany Haddish voice stars in Tuca & Bertie, an animated series following the friendship between two 30-year-old bird women living in the same apartment building. It also voice-stars Ali Wong, Steven Yeun, Nicole, Tig Notaro and Amber Ruffin.
The Last Summer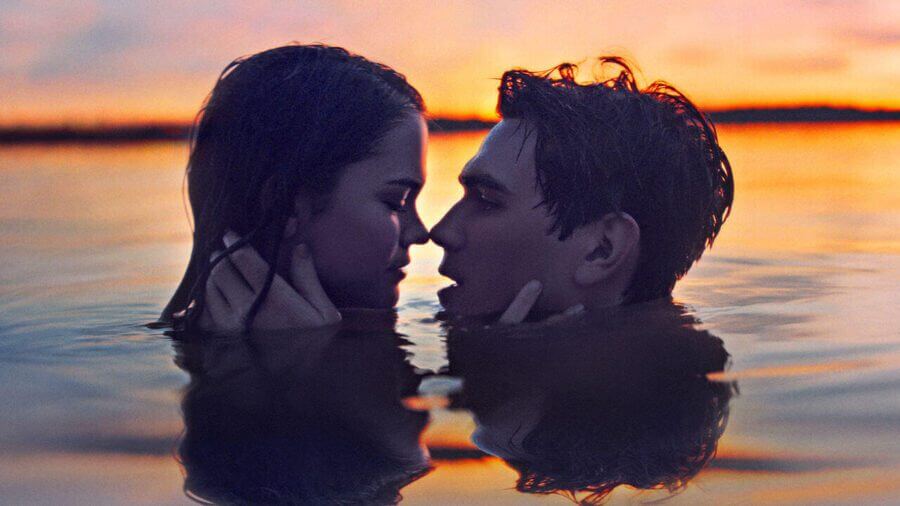 Netflix Original Movie. The Last Summer will be another addition to Netflix's catalog of original teen rom-coms. The film follows a group of high school graduates as they navigate their way through their final summer before taking off for college. Along the way, they'll wrestle with love lost and found, form friendships in unexpected circumstances, and take greater control in their relationships with parents. The Last Summer stars K.J. Apa, Maia Mitchell, Jacob Latimore, Halston Sage, and Tyler Posey.
Other titles dropping on May 3
A Pesar De Todo
All In My Family
Alles ist gut
Cupcake & Dino – General Services: Season 2
Flinch
Jo Pil-ho: The Dawning Rage
The Last Summer
Mr. Mom
Supernatural: Season 14
True and the Rainbow Kingdom: Mushroom Town
Undercover
May 4
Like Arrows
May 6
Abyss
May 7
The Heat: A Kitchen (R)evolution
Queen of the South: Season 3
May 8
Lucifer
Netflix Original Series. After being saved from cancellation by Netflix, Lucifer is back for season 4. The series stars Tom Ellis as the devil himself, Lucifer Morningstar who has decided he's had enough of being the dutiful servant in Hell and decides to spend some time on Earth to better understand humanity. He settles in Los Angeles – the City of Angels where he gets a kick out of helping the LAPD.
May 9th
Bathtubs Over Broadway
Insidious
May 10th
Wine Country
Netflix Original Movie. Directed by Amy Poehler, Wine Country follows a group of longtime girlfriends who go to Napa for the weekend to celebrate their friend's 50th birthday. Of course, when copious amounts of wine are involved, tensions from the past soon boil over. Also stars Maya Rudolph, Rachel Dratch, Tina Fey, Ana Gasteyer, Paula Pell, and Emily Spivey.
Pose: Season 1
Series. Pose is set in the world of 1987 and looks at the juxtaposition of several segments of life and society in New York including the rise of the luxury universe, the downtown social and literary scene, as well as the ball culture world. The FX series has been praised by both critics and audiences alike for its inclusive and history-making cast that found the largest number of transgender actors portraying transgender characters and the largest recurring cast of LGBTQ characters on screen for a scripted series.
The Society: Season 1
Netflix Original Series. The Society follows a group of teenagers who are mysteriously transported to a duplicate of their wealthy New England town, left without any trace of their parents. As they struggle to figure out what has happened to them and how to get home, they must establish order and form alliances if they want to survive. Netflix describes the series as a modern take on Lord of the Flies.
Other titles dropping on May 10th
Dry Martina
Easy: Season 3
Gente que viene y bah
Harvey Girls Forever!: Season 2
Jailbirds
ReMastered: The Lion's Share
Shéhérazade
May 12
Patriot Act with Hasan Minhaj: Volume 3
May 13
Malibu Rescue
May 14
Still LAUGH-IN: The Stars Celebrate
Weed the People
May 15
Dennis & Gnasher: Unleashed!
May 16
Good Sam
Take Me Home Tonight
May 17
It's Bruno: Season 1
Netflix Original Series. It's Bruno! follows dog lover Malcolm (Solvan "Slick" Naim), his best friend and canine companion Bruno, and the hilarious adventures that take place on their vibrant Brooklyn block.
The Rain: Season 2
Netflix Original Series. Season one picked up six years after a brutal virus carried by the rain wiped out almost all humans in Scandinavia and two Danish siblings emerge from the safety of their bunker to find all remnants of civilization gone. Soon they join a group of young survivors and together set out on a danger-filled quest through an abandoned Scandinavia, searching for any sign of life.

Other titles dropping on May 17
1994: Limited Series
Chip & Potato
Maria
Morir para contar
Nailed It!: Season 3
See You Yesterday
Well Intended Love
White Gold: Season 2
May 18
The Blackcoat's Daughter
May 20
Prince of Peoria: Part 2
Rosario Tijeras (Mexico Version): Season 2
May 21
Arrow: Season 7
Series. Season 8 will mark Arrow's last lap on The CW and if haven't caught up on the adventures of Oliver Queen and the rest of his gang now is your chance.
Moonlight
Movie. The Academy Award winner for Best Picture chronicles the childhood, adolescence and burgeoning adulthood of a young, African-American, gay man growing up in a rough neighborhood of Miami. Stars Mahershala Ali, Naomie Harris, and Trevante Rhodes.

Wanda Sykes: Not Normal
Netflix Original Special. The lovable 30-year comedy veteran makes her debut on the Netflix stage in this sharp-witted and hilarious critique on the state of the world one-hour special.
May 22
A Tale of Two Kitchens
One Night in Spring
The Flash: Season 5
May 23
Riverdale: Season 3
Slasher: Solstice
May 24
What/If
Netflix Original Series. Starring Renée Zellweger, What / If explores the ripple effects of what happens when acceptable people start doing unacceptable things. Season one of this anthology will focus on two financially struggling newlyweds who accept a powerful woman's ethically perilous proposition. Also stars Blake Jenner and Jane Levy.
The Perfection
Netflix Original Film. Allison Williams stars as Charlotte, a troubled musical prodigy Charlotte who seeks out the new star pupil of her former school. The encounter sends both musicians down a sinister path with shocking consequences.
Other titles dropping on May 24
After Maria
Alta Mar
Joy
Rim of the World
She's Gotta Have It: Season 2
May 27
Outlander: Seasons 1-2
Series. Based on the best-selling fantasy novels, Outlander follows an English combat nurse from 1945 who is mysteriously swept back in time to 1743. The series has been a huge hit on STARZ and should go over very well with audiences who have been wanting to watch over the years once it makes its way onto Netflix.
May 28
Disney's The Nutcracker and the Four Realms
May 30
Chopsticks
My Week with Marilyn
Svaha: The Sixth Finger
The One I Love
May 31
When They See Us
Netflix Original Series. Follows the 1989 court case of five Harlem teenagers who were accused of raping a female jogger in Central Park. Spanning from 1989 to 2004, the miniseries will dive into the case from the first time the teens were questioned to a settlement. The prosecution was led by Manhattan assistant district attorney Elizabeth Lederer, who Bates Motel star Vera Farmiga will be playing.
Also dropping on May 31st
Always Be My Maybe
Bad Blood: Season 2
Black Spot: Season 2
How to Sell Drugs Online (Fast)
Killer Ratings
What are you most looking forward to on Netflix this May?